Logarithmic axis scales can clearly communicate multiplicative changes; they can also confuse. ratioScales annotates logarithmic axis scales with tickmarks that denote proportional and multiplicative change simply and explicitly.
The main function in this package, scale_*_ratio(), is ggplot-friendly and works similarly to existingscale_*_* functions from ggplot2 and scales.
Installation
You can install the development version of ratioScales from GitHub with:



# install.packages("devtools")




devtools

::

install_github

(

"mikeroswell/ratioScales"

)
Example
Consider exchange rates between US and Canadian dollars: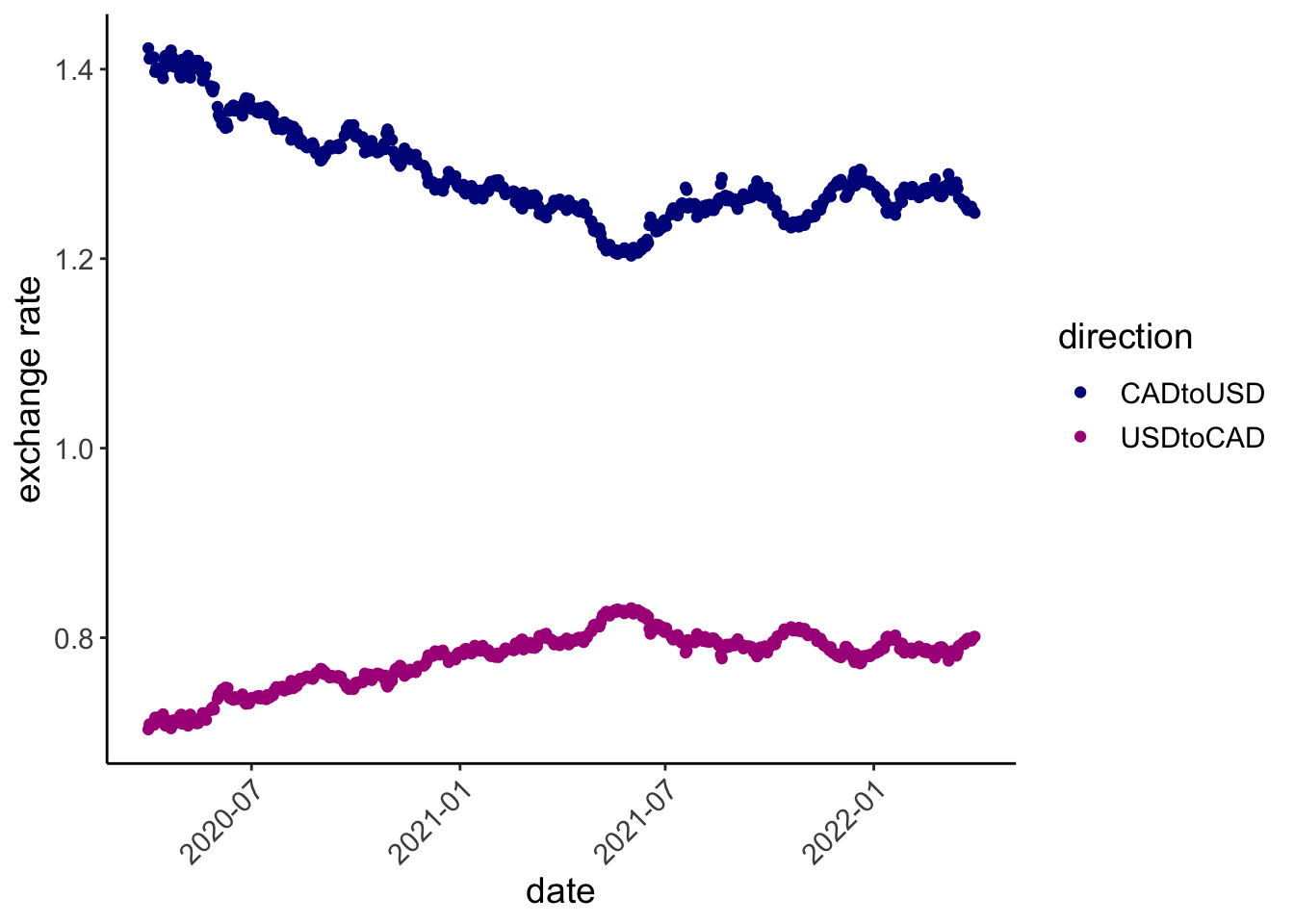 Let's see, relative to some baseline (1 April 2020), is the Canadian dollar gaining or losing ground against the US dollar, and by how much?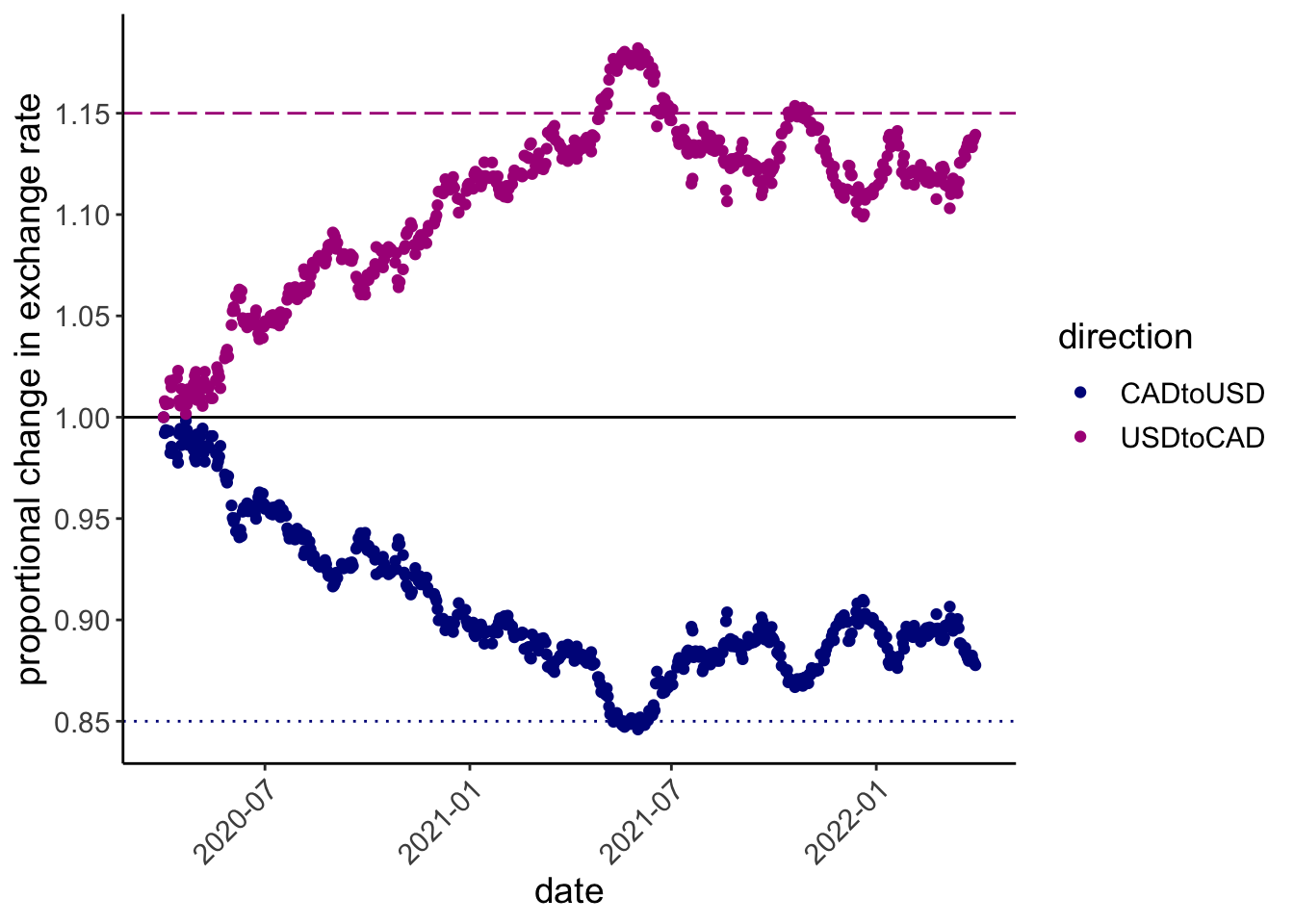 But this is strange! Somehow the Canadian dollar weakend by a maximum of 15% before rebounding, but the US dollar strengthened by much more than 15%. Maybe not the best way to think about this?
ratioScales provides "rational" alternatives. For example, using a "divMult" scale: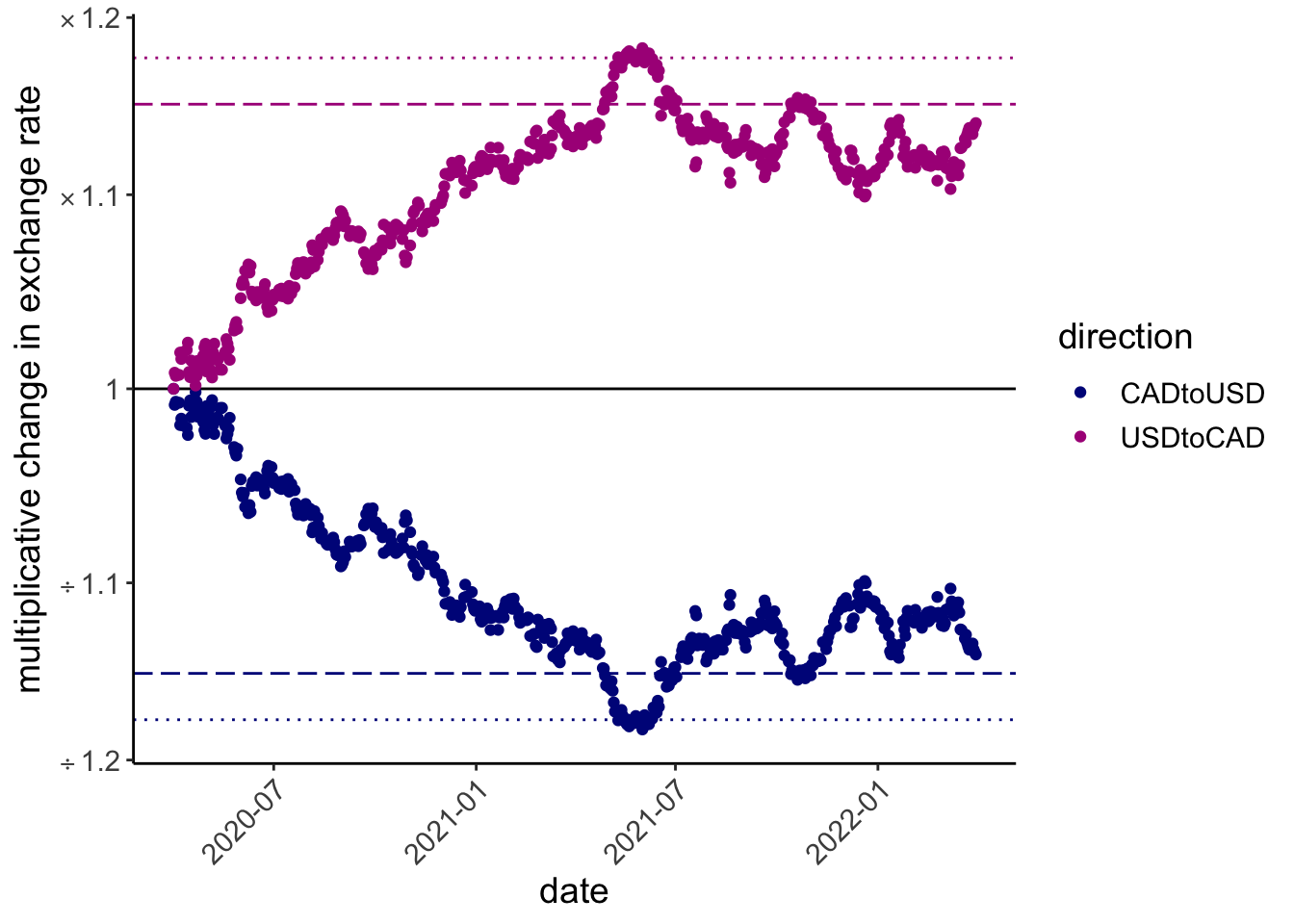 Prefer percentage differences? Also ok, if you use an appropriate scale: